What is the Spain golden visa?
The Spain Golden Visa is a residency-by-investment program that offers a clear pathway to citizenship. It has no residency, language, education, or management experience requirements. With a minimum investment of EUR 500,000 in real estate, you and your dependents can live, work, and study in Spain, and enjoy visa-free travel throughout the Schengen Area. After 5 years of actual residency, you can acquire permanent residency, and after 10 years, Spanish citizenship.
Benefits of the Spain golden visa in 2023
One of the many benefits as mentioned previously include the right to live, work and study in Spain. Along side this the applicant and their dependents get to enjoy visa free travel throughout Europe's Schengen Area. Another added benefit of this program is the ability to access the public healthcare system and education systems within Spain.
Unlike many other visas across the world the Spanish Golden visa has no residency requirement, no language requirement as well as education or management experience requirement which has been proven to be most desirable in applying for any long-term visa.
5 Reasons to Acquire the Spain golden visa in 2023
The Spanish Golden Visa is the cheapest in EU to provide a pathway to citizenship – the Spanish Investment Visa (Golden Visa) is the cheapest golden visa on the market in the EU. Other countries such as Germany and Greece offer golden visas however Spain is one of the only Golden Visas which provide a pathway to citizenship.
Spain's cost of living – According to statistic (numbeo) Spain's cost of living is 32% lower than the United States and ranks 21 amongst all the countries in the EU where Switzerland ranks number 1 for highest cost of living.
Spain's location and lifestyle – just north of Spain sits France, just South sits Morocco, and next-door Italy. Spain's location makes it an ideal getaway destination with popular surrounding countries for any holiday. The vibrant lifestyle of Spain is another reason where siesta's from 2-4pm are common, the sun shines 320 days of the year, and the locals celebrate with many different fiestas such as the Fallas Festival in Valencia or the Jerez Flamenco Festival.
Spain's beaches – Spain is surrounded by beaches, with 5000 kilometres of coastline it is no surprise some of the best beaches in Europe are located in Spain for example Playa de Muro Beach in Mallorca is ranked no.5 best beach in Europe or even La Concha Beach which is ranked no. 4.
Spain's culture – Generally Spanish nationals are very welcoming and warm, this can be translated into the social bonds Spanish nationals create with people. Spain's heritage is rich and mainly depicted through art.
The process of acquiring the spain golden visa in 2023
There are two pathways in obtaining the Spanish Golden Visa first is the real estate option where the applicant purchases a real estate property or multiple properties at a minimum investment of EUR 500,000, the other option is to make a minimum deposit of EUR 1,000,000 into an accredited bank where it will be invested into funds, bank deposits or company shares in Spanish financial institutions.
Live in spain if you buy a property
The applicant selects the property/properties while completing all the necessary legal documentation for Spain.
The applicant will need to receive a police confirmation on the application eligibility.
The applicant transfers the qualifying investment.
Meet all application documentation requirements.
Submit application in Spain or at a Spanish consulate in the country the applicant is residing.
Processing time roughly takes 1-3 months.
Once the applicant acquires the initial visa for 1 year, then 2 years, and then 5 years (renewal). The applicant after 5 years of actual residence in Spain can acquire permanent residency. After 10 years of actual residency in Spain, Spanish citizenship is obtainable.
Alternative route to acquire Spanish Citizenship
You can acquire Spanish citizenship through property or bank investment, but there is one alternative route: ancestral ties.. A individual who has ancestral roots to Spain can acquire Spanish citizenship. for more information pertaining citizenship through ancestral roots please visit the Citizenship by Descent Program to enquire if you are eligible.
Request more information about the Spain golden residency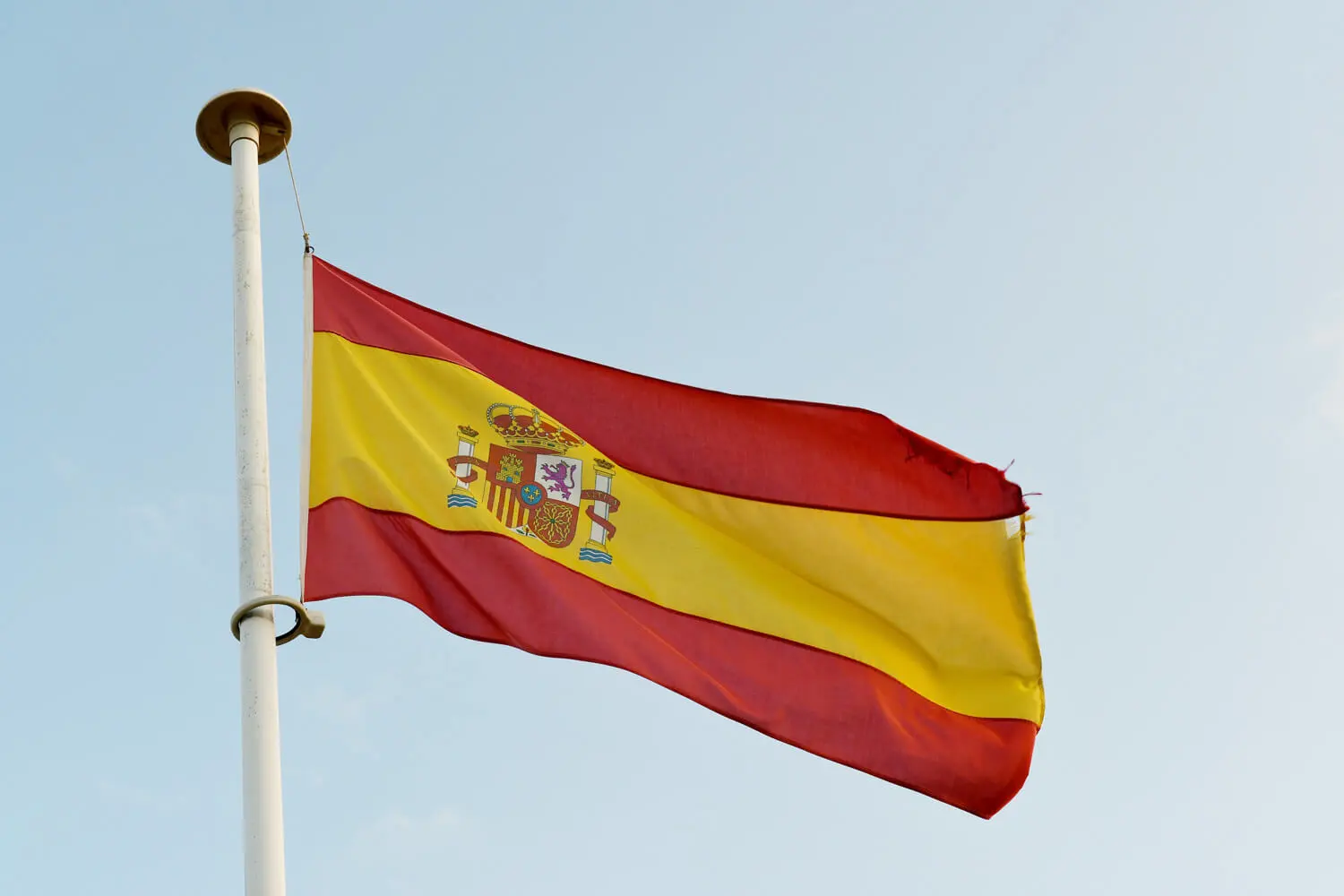 Spanish citizenship by descent can be acquired by those who have a parent, grandparent, or even great-grandparent who was born in Spain.
North Macedonia has launched a new citizenship by investment program